vMatrix 2.0 is now avaliable to offer a "handier computing experience"
vMatrix 2.0 is a major update from past releases. Not only has it fixed some bugs of the previous version, but also added several significant features to offer "a handier computing experience" for users.
1, Client Rendering on Local Video Playback
This new version adds a new feature that allows local videos played on the zero client with VLC player to be rendered locally by the client processor instead of the host cpu. This feature aims to significantly offload host-side cpu consumption on video playing and help support more video users per host especially for cases where simutaneous video play is often required. This feature is supported by VLC player of 2.1.5 or newer versions and works automatically after the installation of vMatrix 2.x. You just make sure you are using the correct versions of vMatrix and VLC player and VLC player is selected to play the video, then you are ready to "save".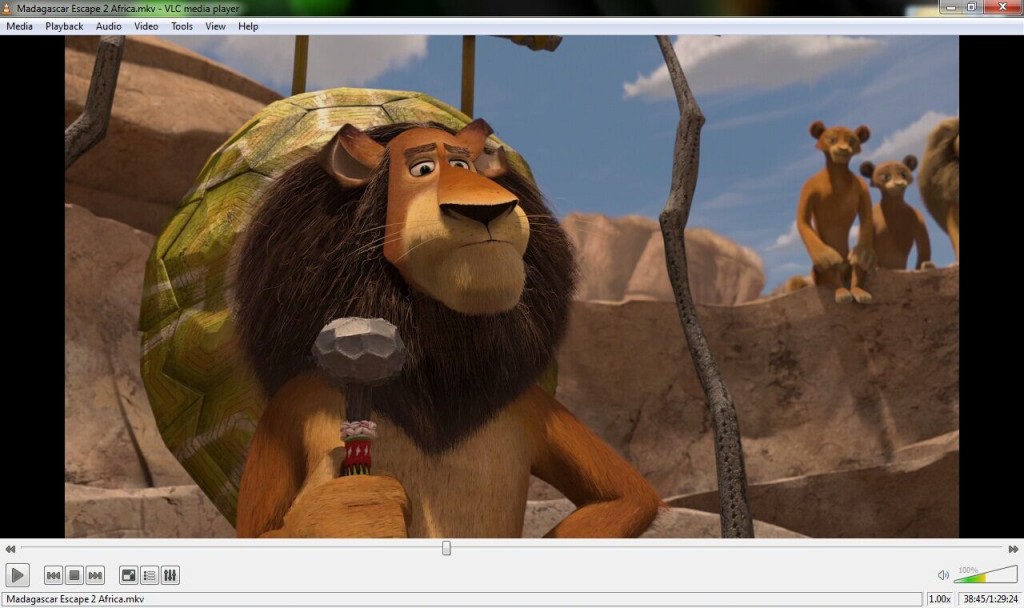 2, A Redesign of Interface
The version introduces a fresh user-optimised interface that's supposed to make navigating the console faster and easier for administrators. All user information can be viewed and configurations be made centrally from a single list page without having to go further to pages for each user.
Key changes:
Thumbnail View: Thumbnails of each user desktops allow the administrator to monitor user activity in a single view. There are three types of views — List View which shows only login and resources consumption information; Detail View which shows all detailed information; 3 Desktop View which shows real time desktops in small windows.
Right Click Menu: Administrators can right click on the thumbnail of each user desktop to open configuration menu. Press "Shift" button for multiple selection.
Primary Menu Resorting: some menus are renamed and resorted to make navigating the console faster and easier for administrators.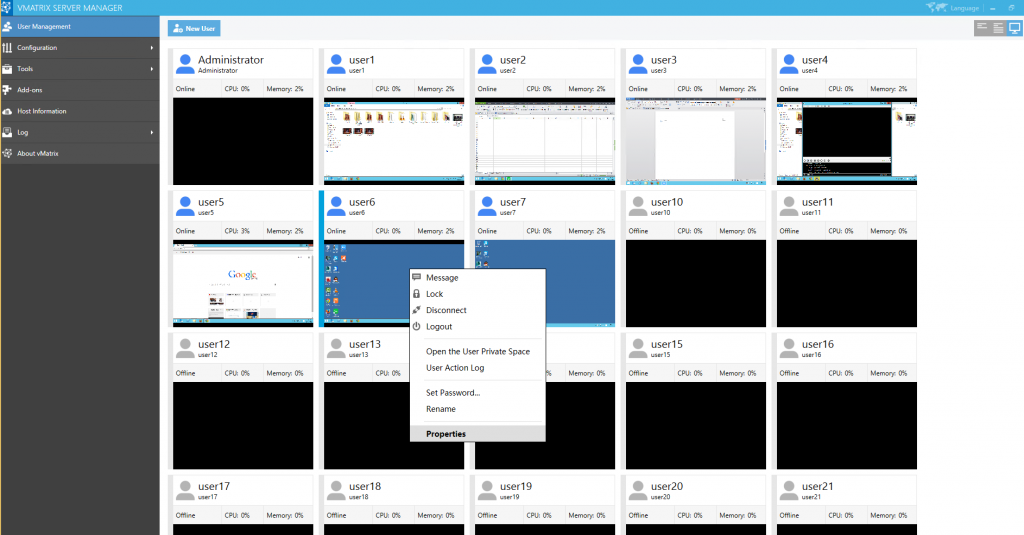 3. vMatrix 2.0 now fully supports Windows 10.
Versions of Windows 10 supported include Professional, Enterprise and Education editions which allow a remote desktop connection.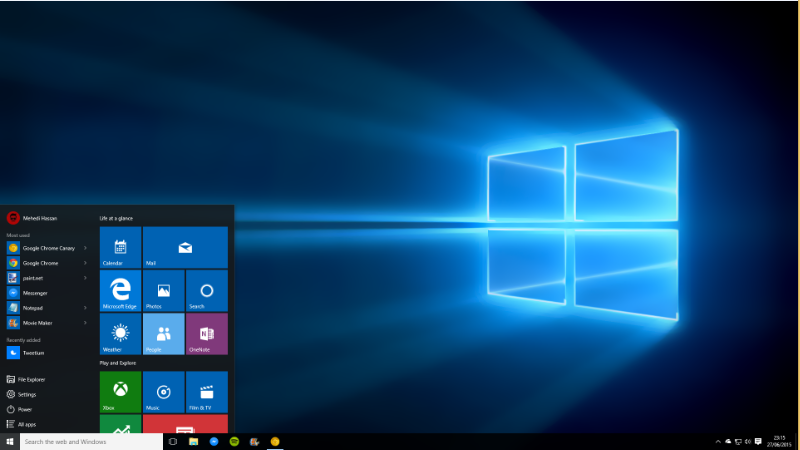 3 Simple Steps to Upgrade
1) Download vMatrix.
2)Run the installation file.
3)Logon zero clients and click to update firmware as it prompts.
Note: You can overwrite the old installation but make sure to DISABLE any Anti-Virus or Firewall software during the installation.