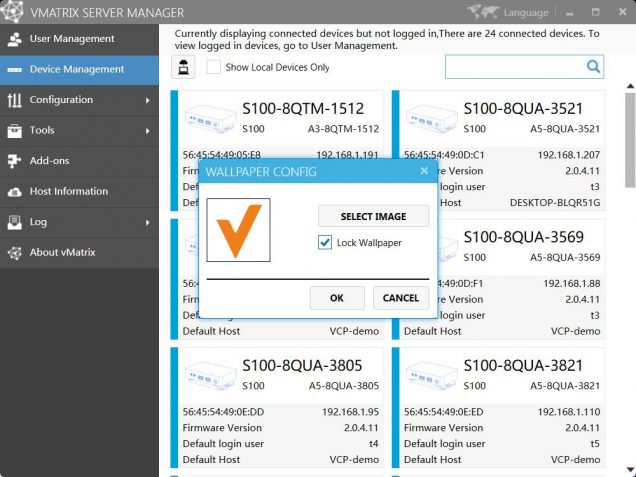 The 2.3.6 version of vMatrix Server Manager includes major fixes to improve the overall compatibility and reliability of  the entire computing system.
New: Added "Enhanced Mode" under the "Configuration" tab to improve application compatibility.
New: added the pop-up window to prompt system reboot after disabling IP virtualization.
New: added terminal auto connection function after the desktop session is disconnected or logged out in unattended scenarios.
New: administrators can upload and lock customized wallpaper for terminal devices at the server management.
New: added multi-language support for Administration Log.
New: added DNS settings for terminal devices.
New: added management console icon at desktop.
New: added a pop-up window to prompt hidden icons at the task bar.
New: added Ukrainian language.