2P F/F Jumper Wire 20 cm AC010

2P F/F Jumper Wire 20 cm
AC010
Pintch: 2.54mm
3P F/F Jumper Wire 20 cm AC011
3P F/F Jumper Wire 20 cm
AC011
Pintch: 2.54mm
4P F/F Jumper Wire 20 cm AC012

4P F/F Jumper Wire 20 cm
AC012
Pintch: 2.54mm
8P F/F Jumper Wire 20 cm AC013

8P F/F Jumper Wire 20 cm
AC013
Pintch: 2.54mm
Breadboard wire set 65pcs AC014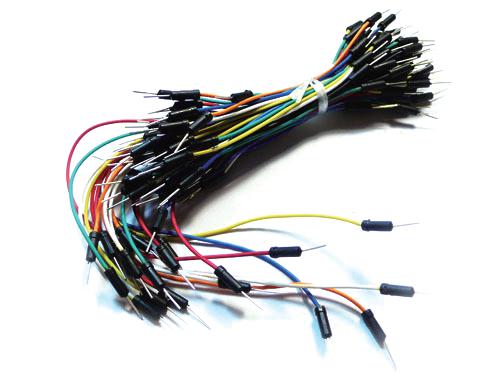 Breadboard wire set 65pcs
AC014
Breadboard jumper wire 65pcs pack. Including 4 different length:241mm,200mm,160mm and 117mm. Perfect design for breadboard, you can use it over and over again.
Breadboard wire set 140pcs AC051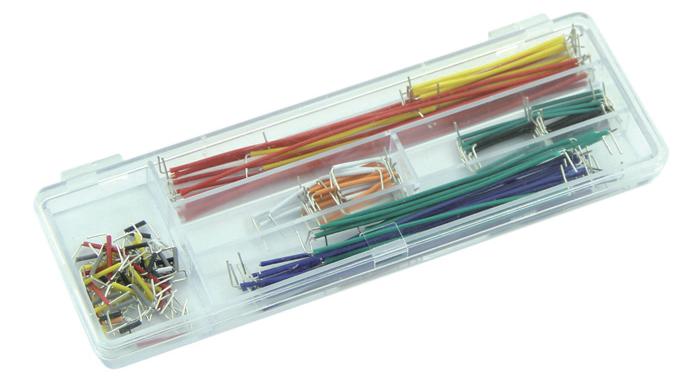 Breadboard wire set 140pcs
AC051
This set of jumper wires can help you remove the clutter on your breadboard. It comes in 14 different lengths and 8 colors to keep your circuit on the surface. All of them are pre-formed and pre-sorted. You can easily find the color and length you need within a sec. There are 10 pcs for each length including 2/5/7/10/12/15/17/20/22/25/50/75/100 and 125mm.
40Pcs 1P-1P Female to Female Jumper Wire 15cm 20cm 30cm AC042 AC045 AC048

40Pcs 1P-1P Female to Female Jumper Wire 15cm 20cm 30cm
AC042 AC045 AC048
Pintch: 2.54mm
40Pcs 1P-1P Male to Female Jumper Wire 15cm 20cm 30cm AC043 AC046 AC050

40Pcs 1P-1P Male to Female Jumper Wire 15cm 20cm 30cm
AC043 AC046 AC050
Pintch: 2.54mm
40Pcs 1P-1P Male to Male Jumper Wire 15 cm 20cm 30cm AC044 AC047 AC049

40Pcs 1P-1P Male to Male Jumper Wire 15 cm 20cm 30cm
AC044 AC047 AC049
Pintch: 2.54mm