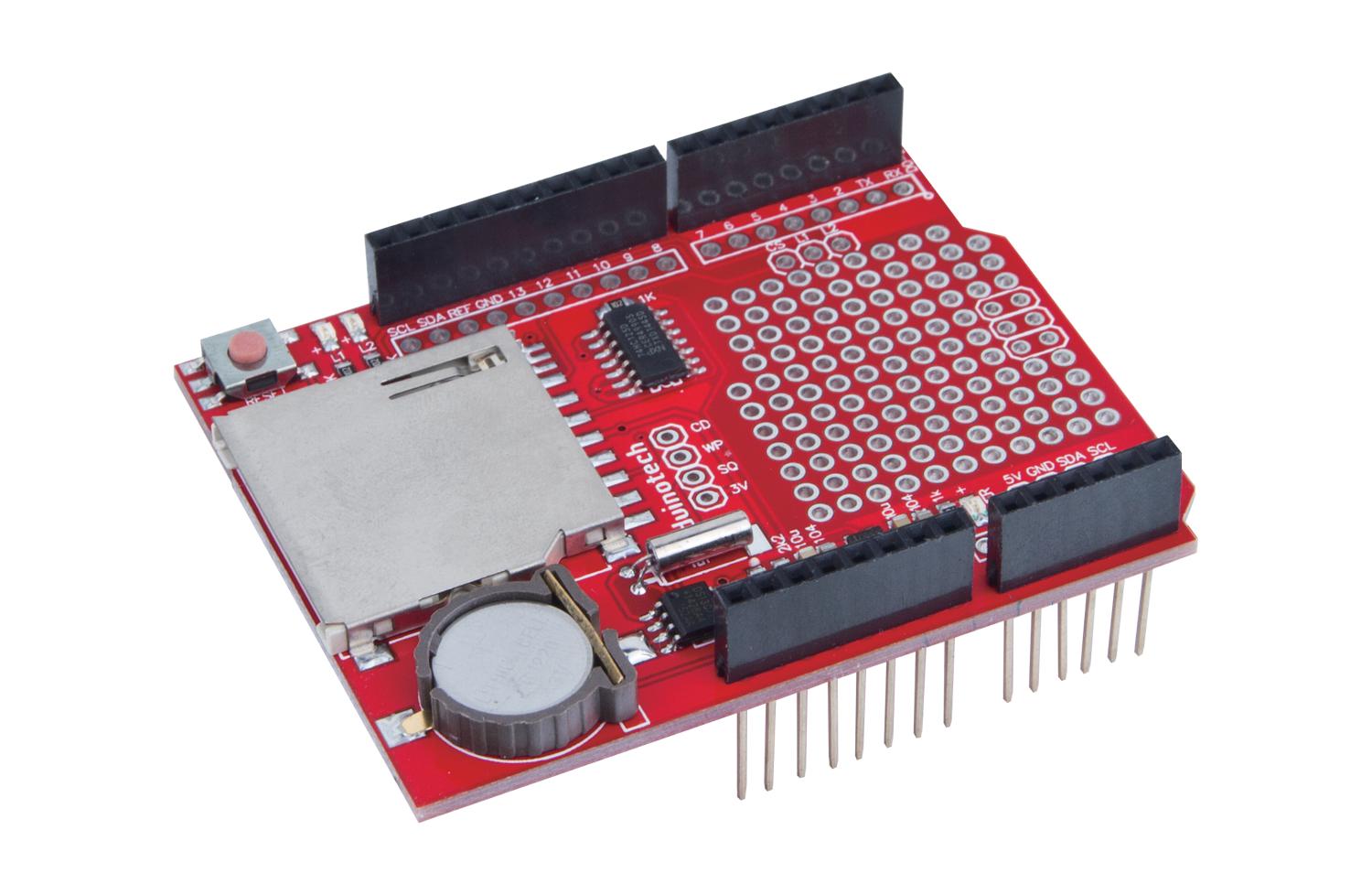 Data Log Module
ST1046
This shield is 100% compatible with adafruit data log module, it has all the features of the popular original, and is "R3" compatible so you can use it with just about any Arduino® or compatible. You can be up and running with it in less than 15 minutes – saving data to files on any FAT16 or FAT32 formatted SD card, to be read by any plotting, spreadsheet or analysis program.
• Stackable headers • Reset button • Changeable CR1220 battery(Included) • 102 solder pads • Dimensions:43 x 17 x 9mm
Dual ultrasonic Sensor Module HC- SR04 ST1099
Dual ultrasonic Sensor Module HC- SR04F
ST1099
Ultrasonic ranging module HC-SR04 provides 2cm – 400cm non-contact measurement function, the ranging accuracy can reach to 3mm. The modules includes ultrasonic transmitters, receiver and control circuit.
• Output signal: Electric frequency signal, high level 5V, low level 0V. • Sensor angle: Not more than 15 degrees. • Detection distance: 2cm-450cm.
• High precision: Up to 0.3cm • Working temperature:-20C–+60C • Static current: Less than 2mA. • Working Voltage : 5V(DC)
Temperature Sensor Module DHT22 ST1173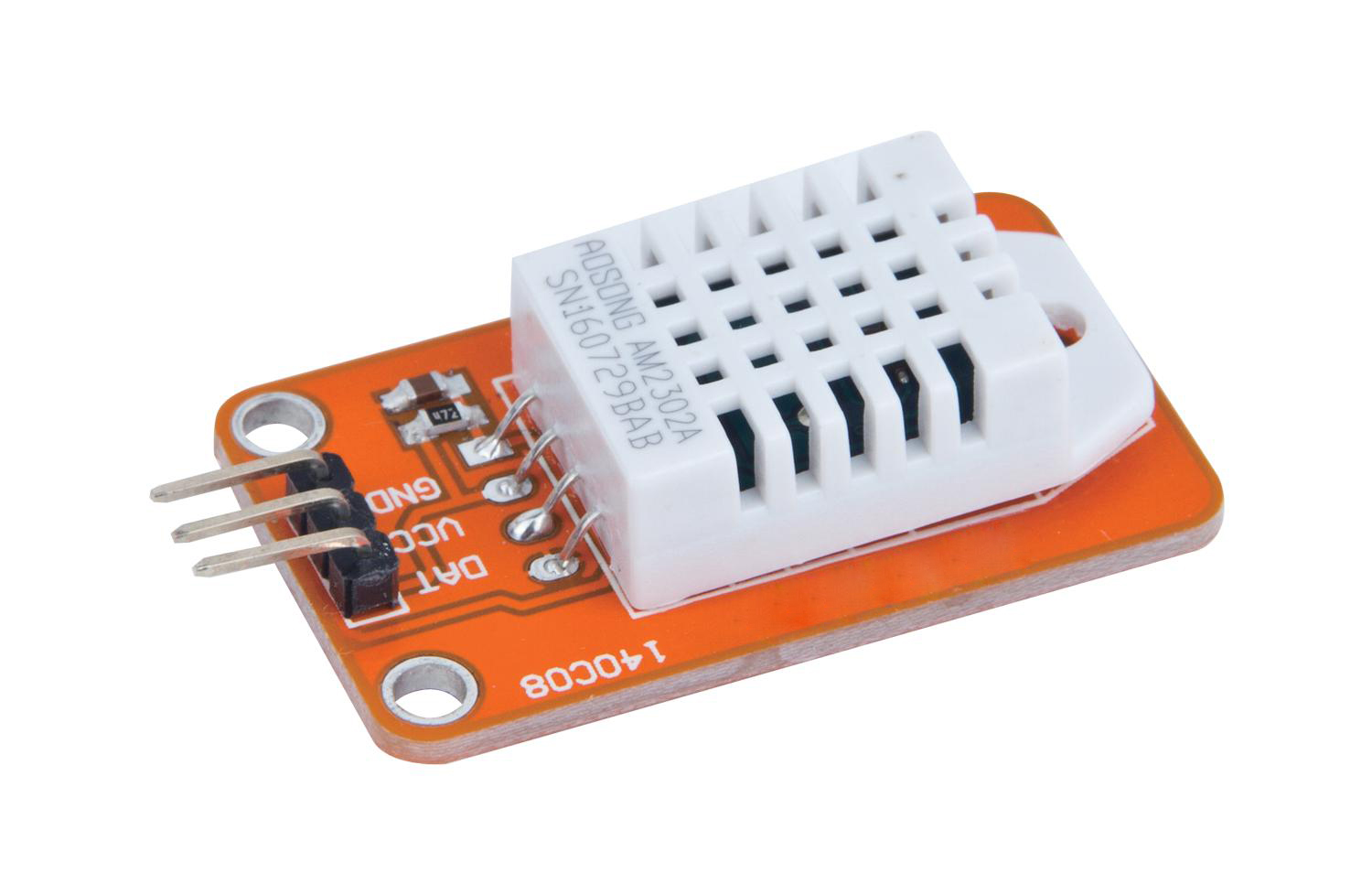 Temperature Sensor Module DHT22
ST1173
AM2302 DHT22 humidity-sensitive capacitance digital temperature and humidity module is a have already calibrated digital composite signal output of the temperature and humidity sensor.It dedicated digital module acquisition technology and the temperature and humidity sensor technology, ensure that the product has a very high reliability and excellent long-term stability.
• Arduino Library: Available • Protocol: 1-wire(Not Dallas 1-Wire, one data pin is required per sensor used) • Temperature Range: -40°C~80°C, ± 0.5 °C
• Humidity: 20-90% RH ± 2% RH • Sample Rate: 0.5Hz • Dimensions: 52 x 20 x 13mm
PIR Motion Detector Module SE062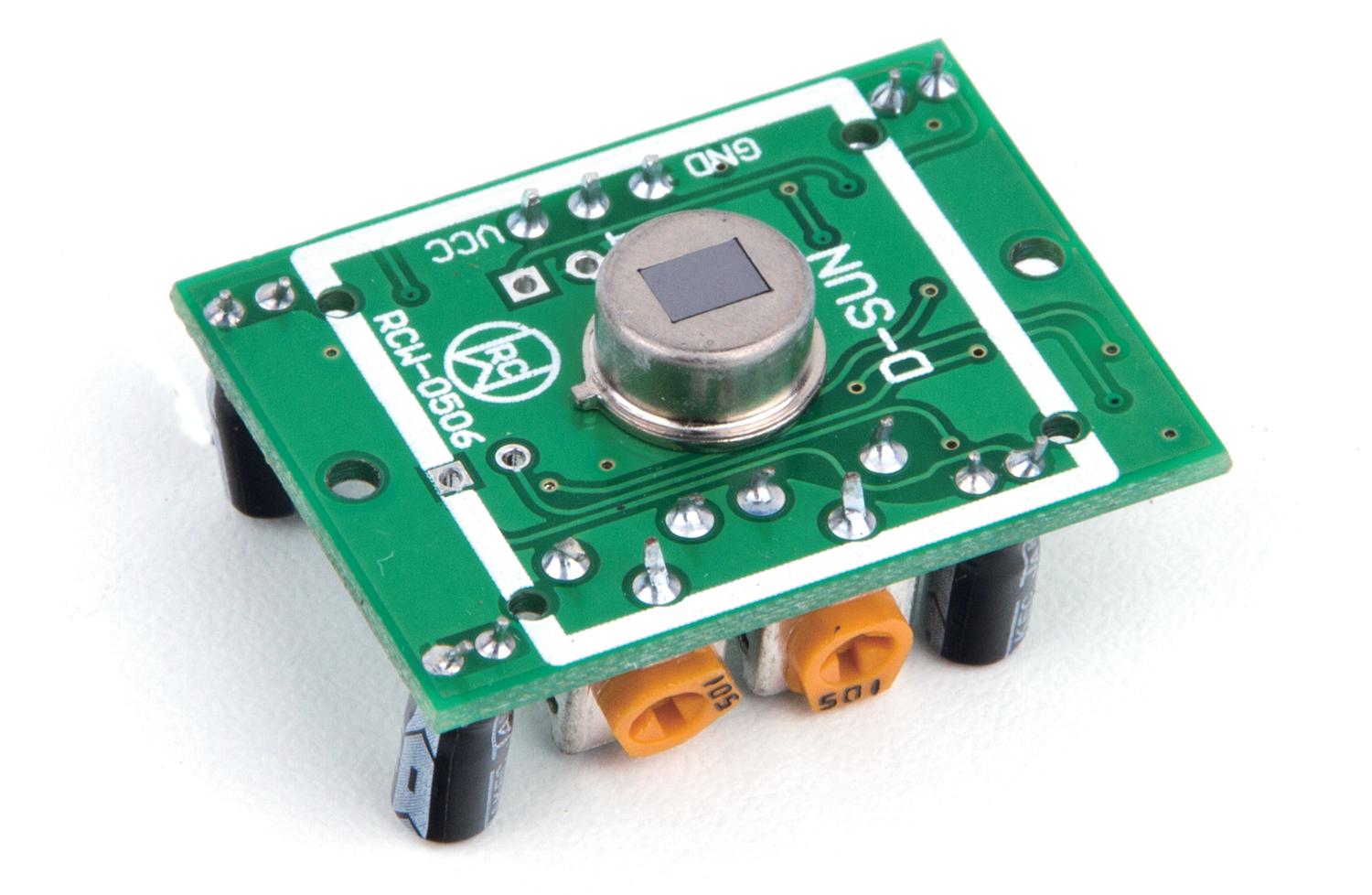 PIR Motion Detector Module
SE062
PIR Motion Sensor Module is base on BISS0001, it can automatically and quickly open various types of incandescent, fluorescent lamps, buzzer, automatic doors, electric fans, automatic washing machine and dryer Machines and other devices, is a high-tech products. Especially suitable for enterprises, hotels, shopping malls, warehouses and family aisles, corridors and other sensitive.
• Working voltage range: DC 5-20V • Static current: 65uA • level output Voltage :High 3 V / low 0V • Delay time: 0.3-18s
• Dimensions: 32mm x 24mm x 25mmm
RFID Read and Write Kit ME138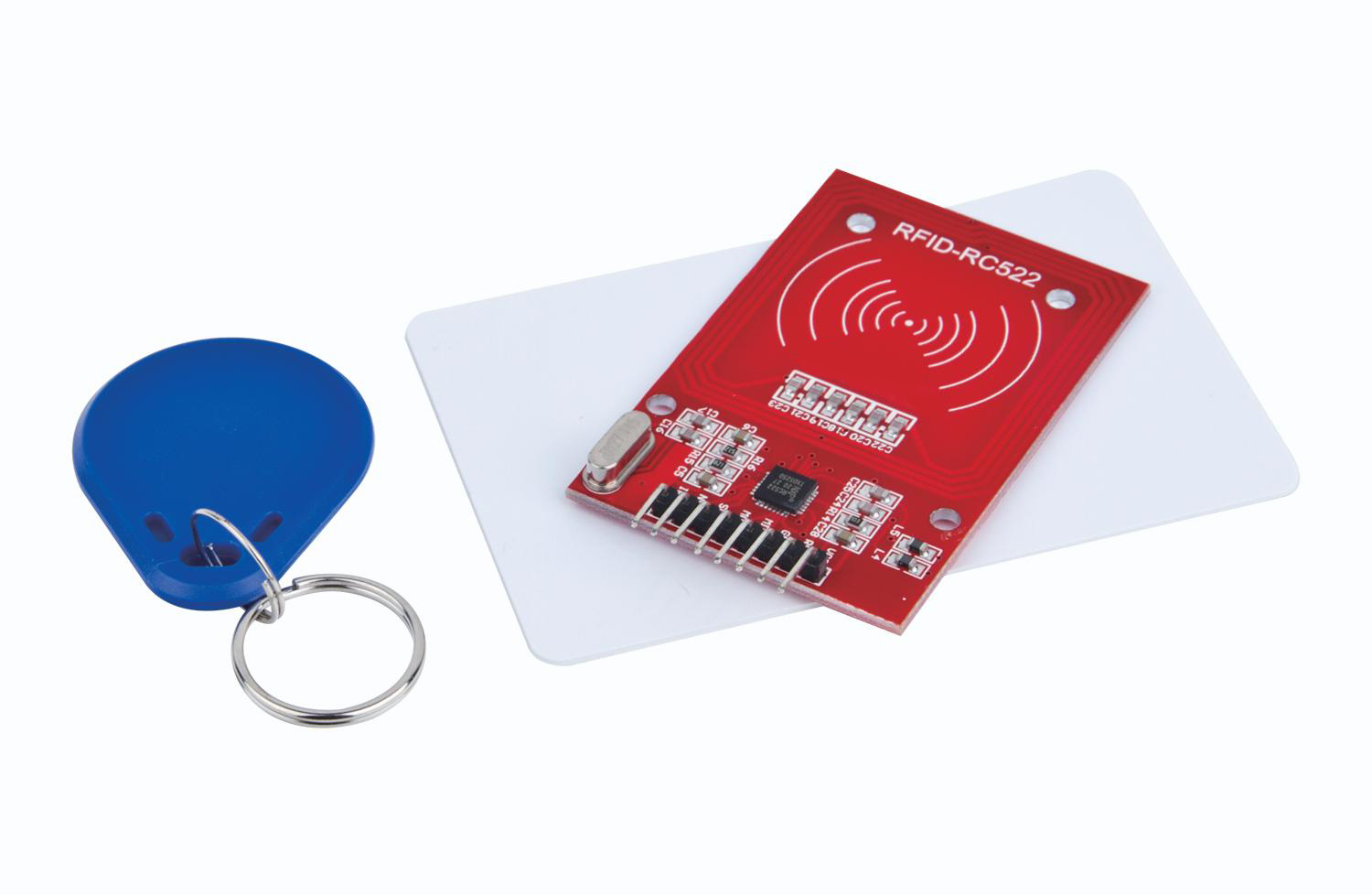 RFID Read and Write Kit
ME138
This module uses Philips MFRC522 original chip design circuit card reader, easy to use, low cost, suitable for equipment development, the development of advanced applications reader users, the need for RF card terminal design / production users.
This module can be directly loaded into the variety of reader molds.Module uses voltage of 3.3V, simple few lines through the SPI interface directly with any user CPU board is connected to the communication module can guarantee stable and reliable work, reader distance.
• Chip:MFRC522 • Power Voltage : 3.3V. • Current :13-26mA. • Operating frequency: 13.56MHz. • Read Range: 0 ~ 60mm (mifare1 card). • Interface: SPI.
• Dimensions: 40mm × 60mm.
5V stepping motor with ULN2003 driver board ME125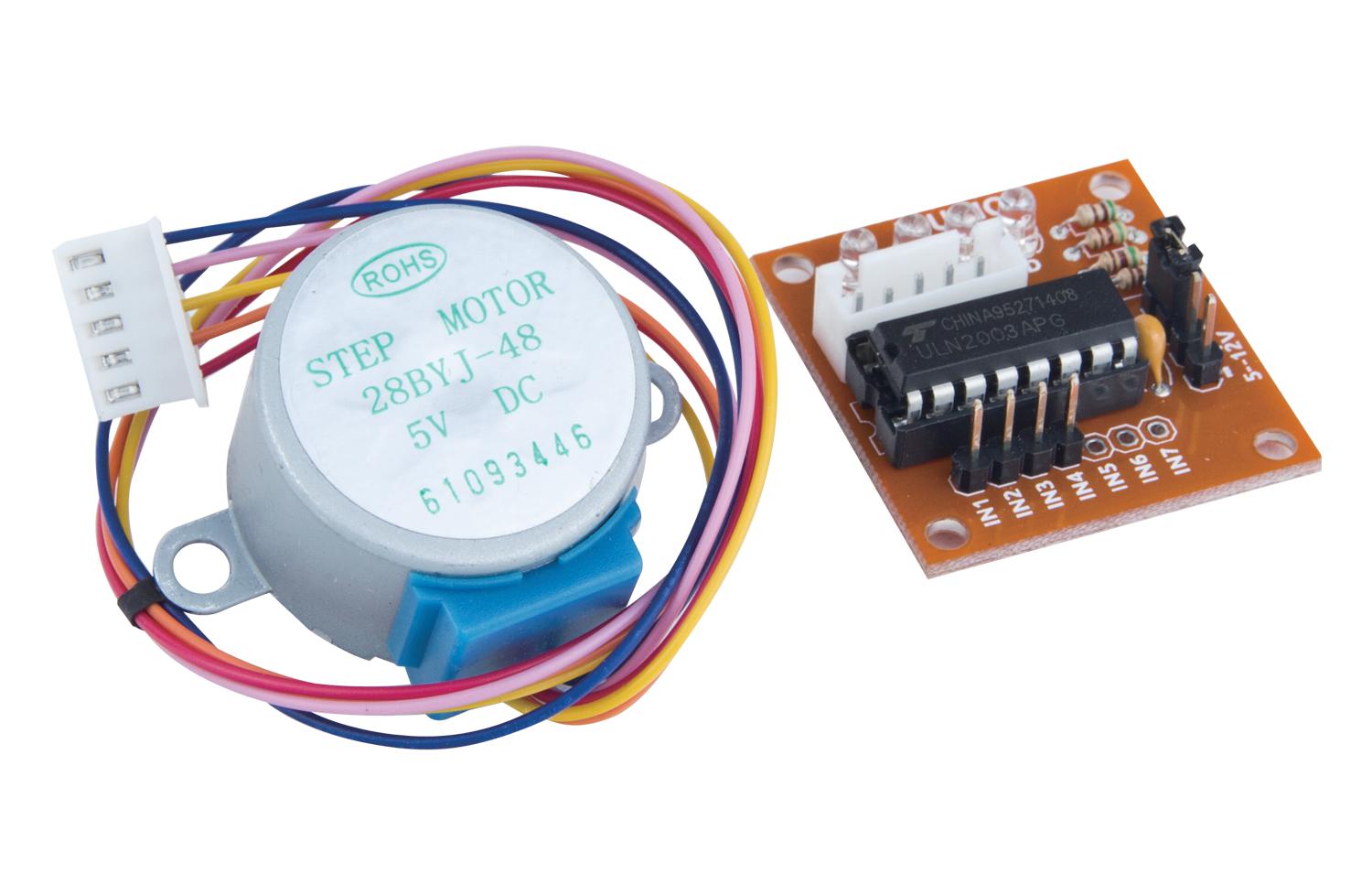 5V stepping motor with ULN2003 driver board
ME125
A stepper motor is an electromechanical device which converts electrical pulses into discrete mechanical movements.
One of the most significant advantages of a stepper motor is its ability to be accurately controlled in an open loop system.
Open loop control means no feedback information about position is needed. This type of control eliminates the need for expensive sensing and feedback devices such as optical encoders. Your position is known simply by keeping track of the input step pulses.
• Driver Board Size: 35x32x10mm • Voltage: 5V • Model: 28BYJ-48 • Stepper Diameter: 28mm • Step angle: 5.625 x 1 / 64 • Reduction ratio: 1 / 64
4 Channel 5 or 12V Relay Module ME108/ST1097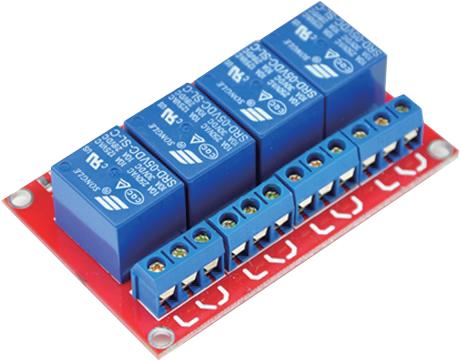 4 Channel 5 or 12V Relay Module
ME108/ST1097
This is a 4-Channel Relay interface board, Be able to control various appliances, and other equipments with large current. It can be controlled directly by Micro-controller (Arduino , 8051, AVR, PIC, DSP, ARM, ARM, MSP430, TTL logic) .
• Current Ratings:AC 250V/10A, DC 30V/10A; • Supply Voltage: 5 or 12VDC • Dimensions:77 x 55 x 17mm • Optical Isolation: Yes • Channels:4
4 × 5050 RGB LED Module ME141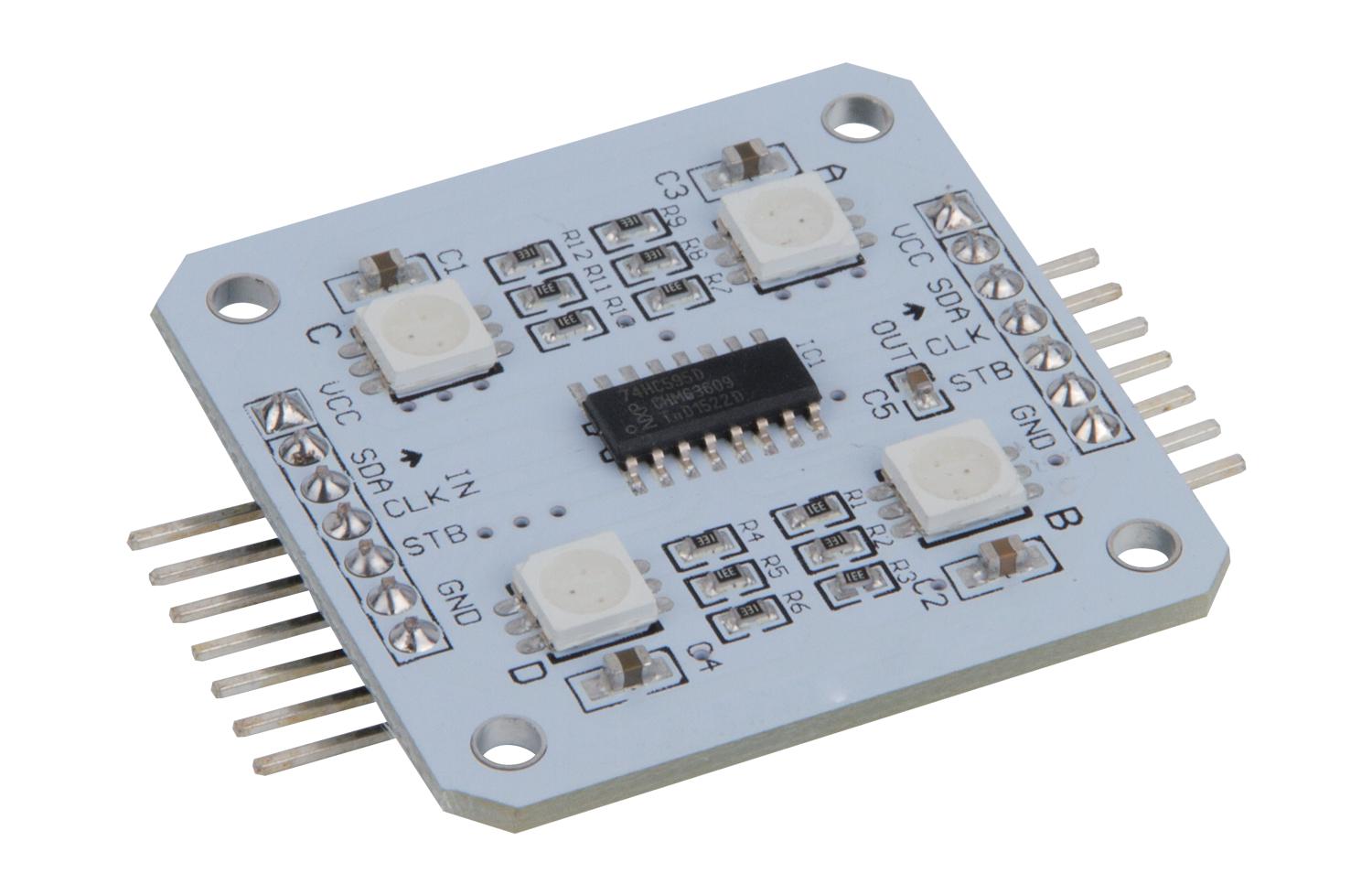 4 × 5050 RGB LED Module
ME141
This module is called the SPI RGB 5V 4xSMD 5050 LED Light Module for Arduino. Its a 74hc595 based IC that controls 4 SMD LEDs through an SPI interface
• Power Supply: 5V DC • SPI • Colour:RGB • Dimensions:48 x 48 x 5mm
USB Host Expansion Board ST1037
USB Host Expansion Board
ST1037
This shield allows you to interface your Arduno projects to a computer, storage devices and other input devices via USB connection. It even supports Google Android ADK allowing connections to Smartphones and tablets.
• Support HID devices:keyboard, mice, joystick,etc • Mass storage device: USB sticks, memory card reader, externalhard drive, etc
• Dimensions: 55 x54 x 23
4WD DC Power Supply Motor Driver Module EX031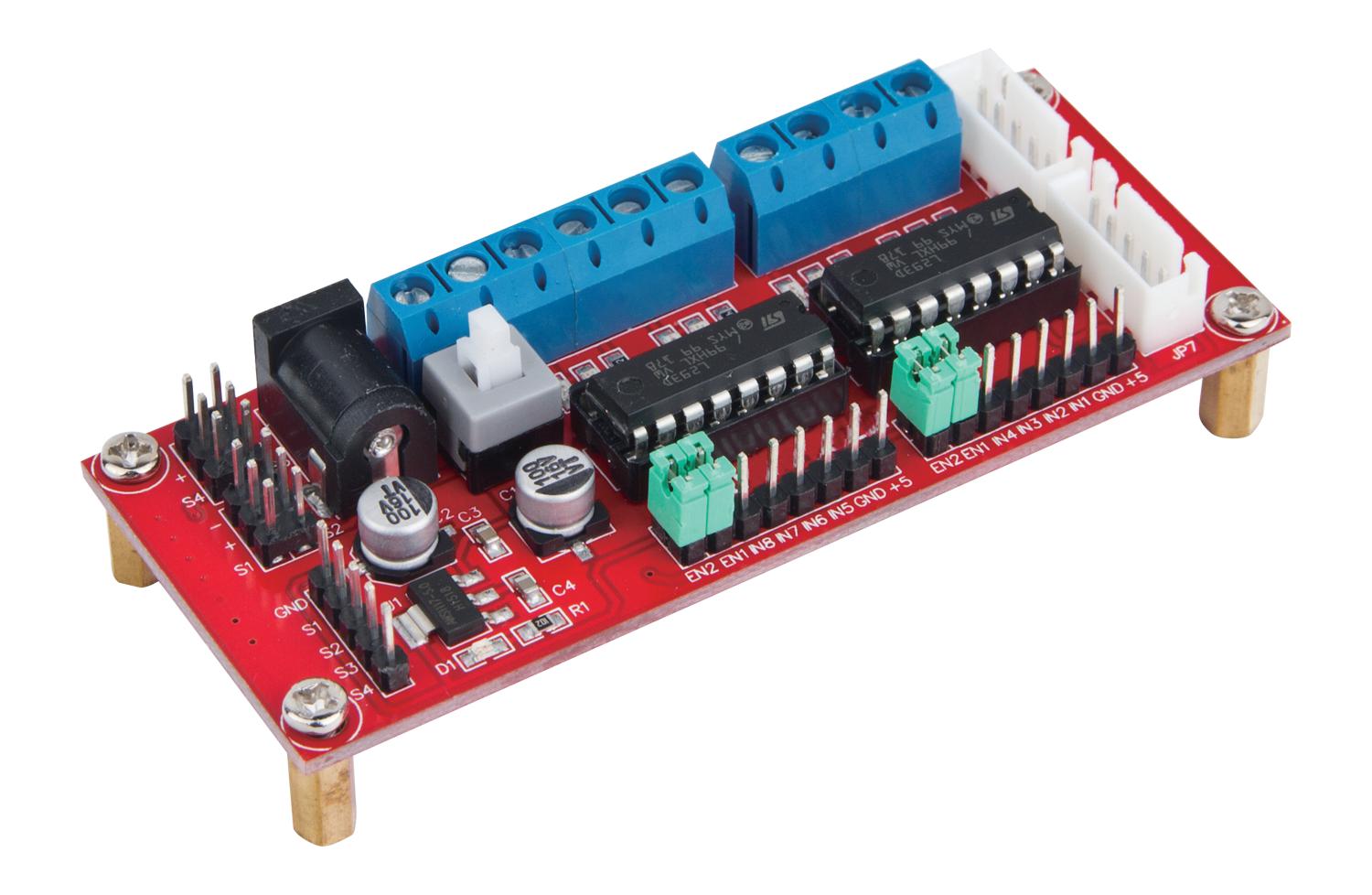 4WD DC Power Supply Motor Driver Module
EX031
• Driver chips: L293D dual H-bridge DC motor driver chip • Driven part of the terminal supply area Vs: +5 V ~ +16 V; such as the need to take power within the board, the supply area Vs: 6V to 16V • Drive part of the peak current Io: 1A • Logical part of the operating current range: 0 ~ 36mA
• Control signal input voltage range (IN1 IN2 IN3 IN4IN5 IN6 IN7 IN8): • Low level: -0.3V VIN 1.5V • High level: 2.3V Vin Vss • Enable signal input voltage range (EN1 EN2EN3 EN4): • Low level: -0.3 Vin 1.5V (control signal is invalid) • High level: 2.3V Vin Vss (control signal) • Dimensions: 92 x 38 x 17mm
8 Channel Relay Board ST1116/ME115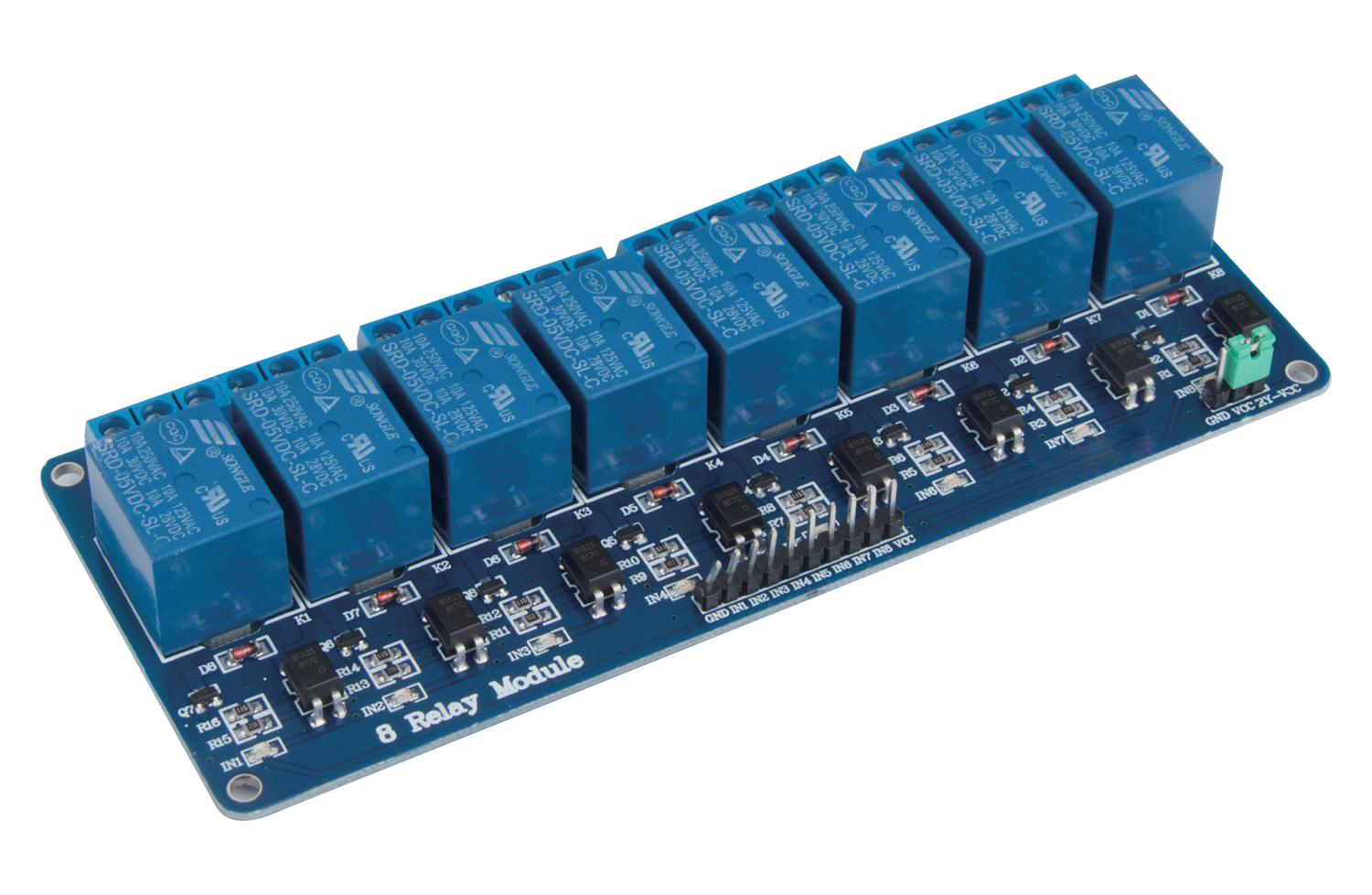 8 Channel Relay Board
ST1116/ME115
This is a 5V 8-Channel Relay interface board, Be able to control various appliances, and other equipments with large current. It can be controlled directly by Micro-controller (Raspberry Pi, Arduino® , 8051, AVR, PIC, DSP, ARM, ARM, MSP430, TTL logic)
• Supply Voltage: 12V DC • Current Ratings: 10A • Channels: 8 • Dimensions:135 x 50 x 19mm