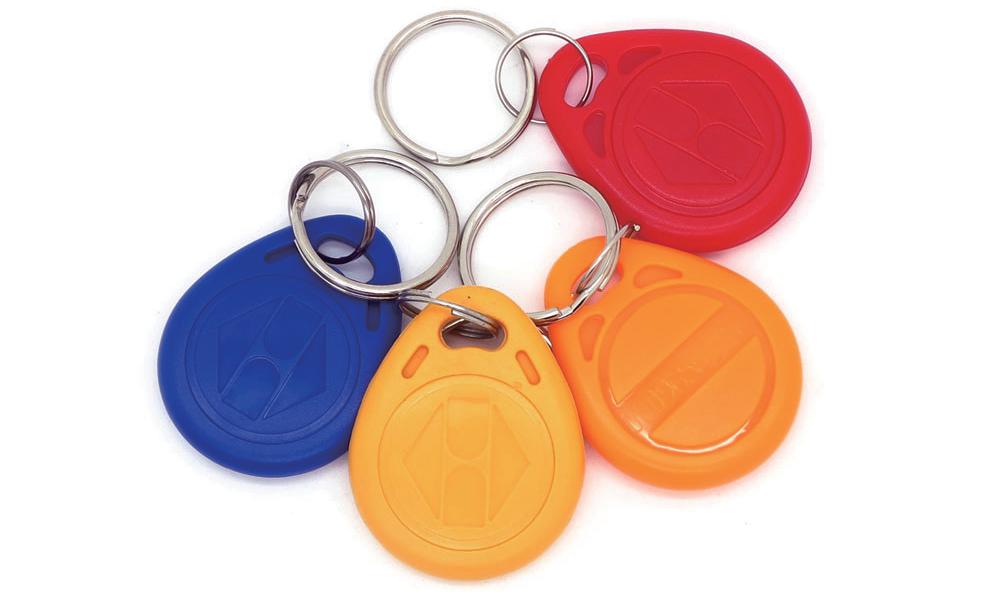 RFID tag for ME138
AD082
This is a proximity identification token of 125Khz , EM4100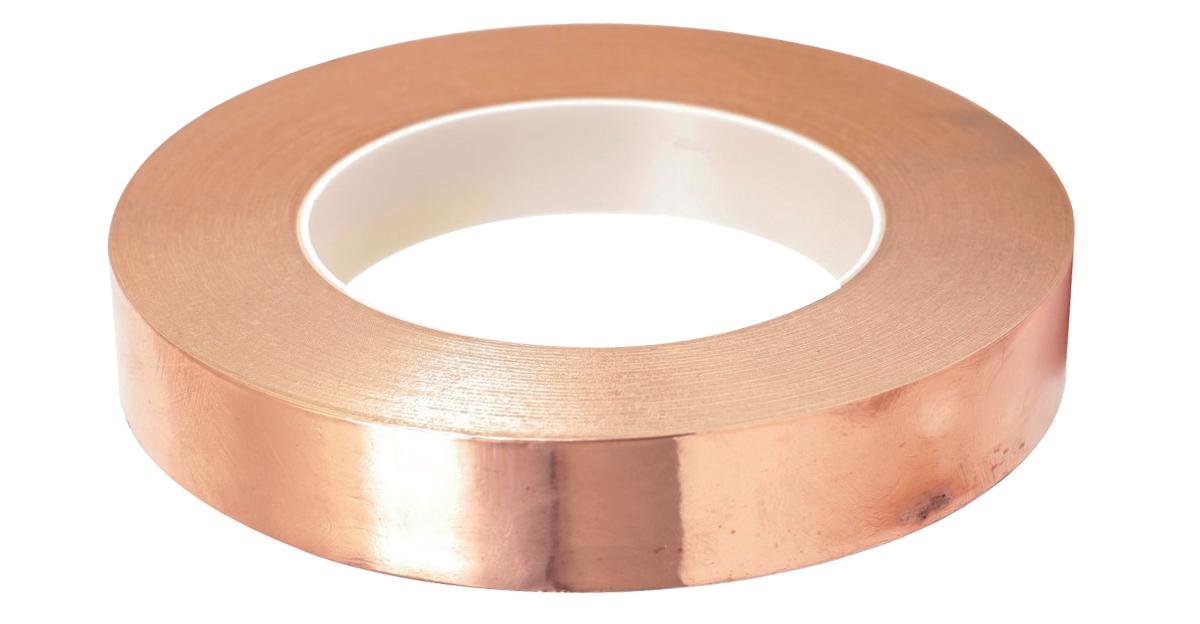 Copper foil tape
AD083
Copper foil tape : 5mm width, 25m long
13.56MHz RFID/NFC White Tag AD085
13.56MHz RFID/NFC White Tag
AD085
25.4mm diameter x 1mm / 1″ diameter x 0.03″ 0.9 grams / 0.03 oz
Works about 2″ away from reader
13.56MHz RFID/NFC Clear Tag AD086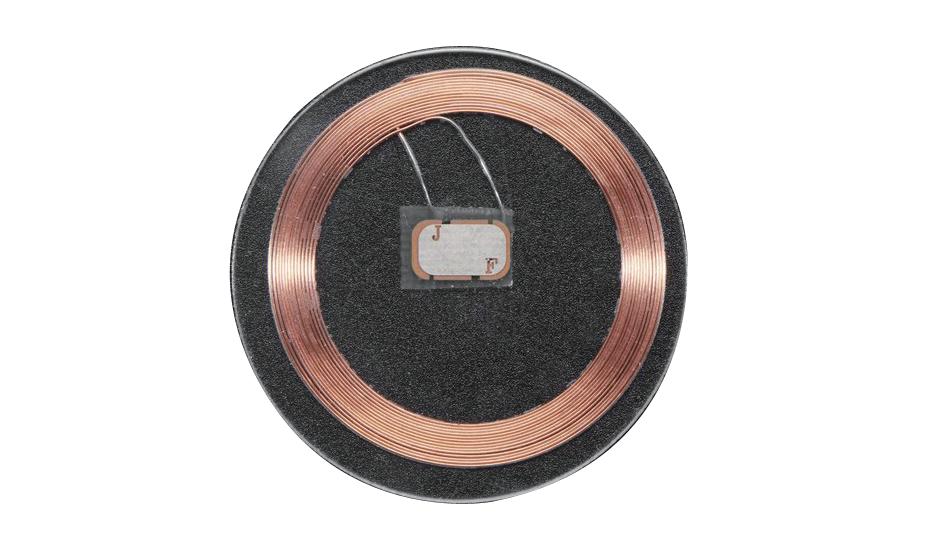 13.56MHz RFID/NFC Clear Tag
AD086
25.4mm diameter x 1mm / 1″ diameter x 0.03″ 0.9 grams / 0.03 oz
Works about 2″ away from reader
Micro NFC/RFID Transponder – NTAG203 13.56MHz AD087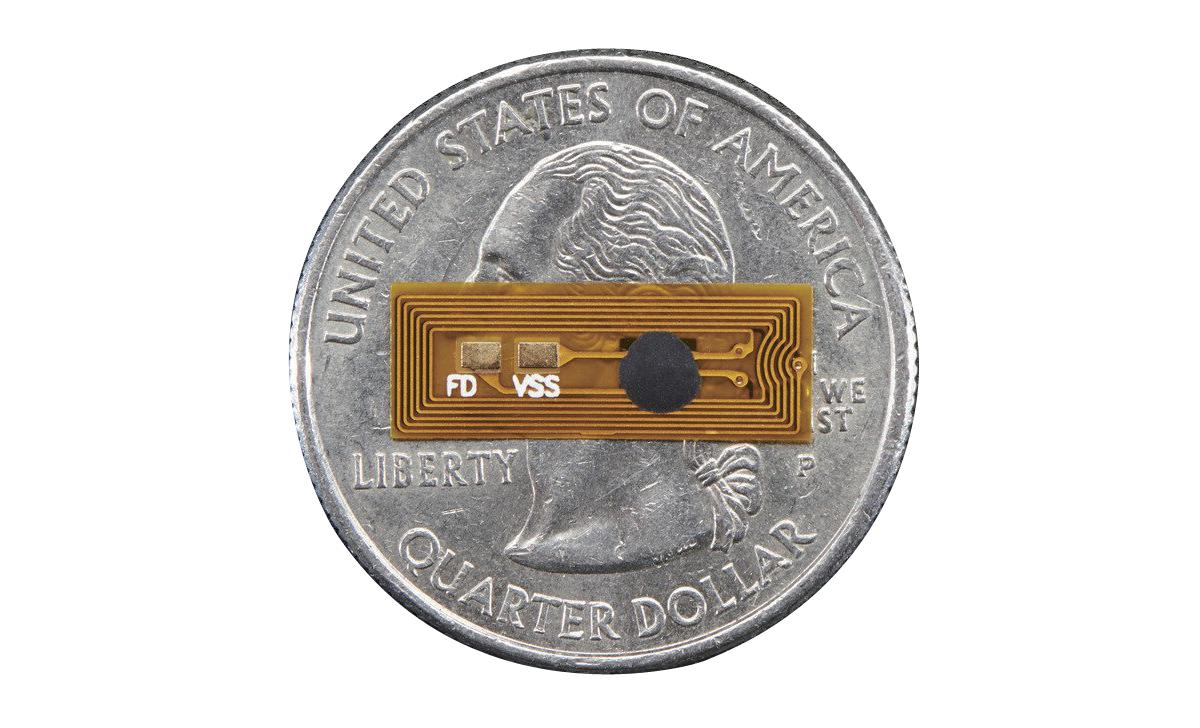 Micro NFC/RFID Transponder – NTAG203 13.56MHz
AD087
Dimensions: 15.6mm x 6mm
8bit 5050 Full color RGB LED module ME166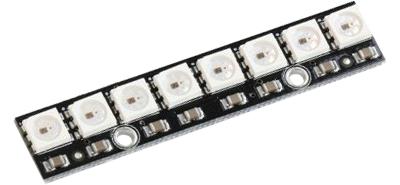 28bit 5050 Full color RGB LED module
ME166
Interface:
• VCC: connect to DC5V • G: connect to GND • DI: connect to data input
Features of single LED:
anti-reverse protection circuit, the reverse of power supply will not damage the internal IC of the LED. IC control circuit and LED point light source uses the same power supply.
control circuit and the RGB chip are integrated in a 5050 SMD component, forming a complete control of pixel point. Built-in signal reshaping circuit, signals received will be wave-reshaped first and then output to the next driver, ensuring wave-form distortion to not accumulate. Built-in power on reset circuit and power-down reset circuit.Each pixel of the three primary color can achieve256 brightness display, completed 16777216 color full color display, scan frequency no less than 400Hz/s
Serial cascade interface, via a signal line to complete the reception and decoding of data.
When transmission distance between two arbitrary points is no more than five meters, no extra circuit needed. When the refresh rate is 30fps, cascade number no less than 1024 points. Data sending speed can reach 800Kbps.The color of the light is highly consistent, cost-effective.
Advantages:
1. LED with built-in IC is brighter than common LED 2. High consistency of RGB chips for all LEDs 3. Reliable performance of built-in driver IC 4. Use hard plastic for packaging, prevent press damage 5. Relatively low cost with quality ensured
DS3231 AT24C32 IIC High Precision RTC Module ME242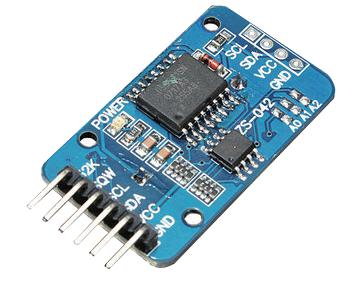 DS3231 AT24C32 IIC High Precision RTC Module
ME242
Size: 38mm (length) x 22mm (Width) x 14mm (height) • Weight: 8g • Operating voltage: 3.3 – 5.5V • Clock chip: High-precision clock chip DS3231
Clock Accuracy: 0-40 °C range, the accuracy 2ppm, the error was about 1 minute • Calendar alarm clock with two • Programmable square-wave output Real time clock generator seconds, minutes, hours, day, date, month and year timing and provide valid until the year 2100 leap year compensation Chip temperature sensor comes with an accuracy of ± 3 °C • Memory chips: AT24C32 (storage capacity 32K) • IIC bus interface, the maximum transmission speed of 400KHz (working voltage of 5V) • Can be cascaded with other IIC device, 24C32 addresses can be shorted A0/A1/A2 modify default address is 0x57 • Packing: single anti-static packaging
Inline rocker switch Cable 5.5 x 2.1mm AC098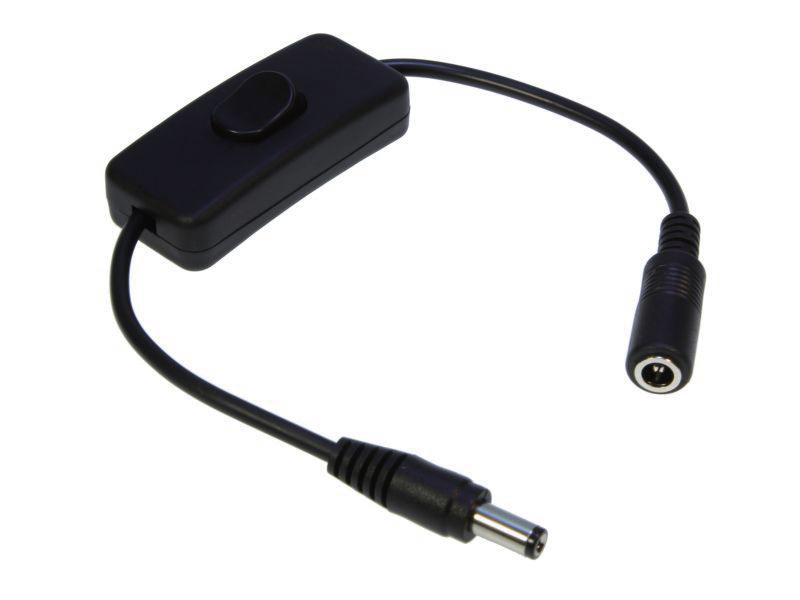 Inline rocker switch Cable 5.5 x 2.1mm
AC098
length:300mm
Max Current:15A
5.5×2.1mm Male to femal
DIY DSO138 digital oscilloscope solder kits ME185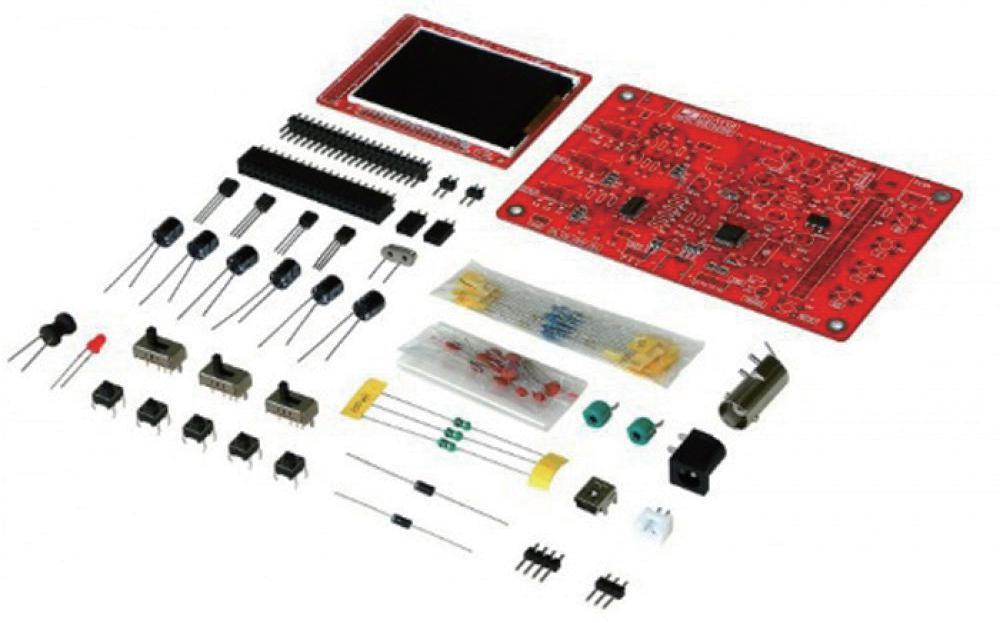 DIY DSO138 digital oscilloscope solder kits
ME185
DSO138 DIY Oscilloscope kit was designed for both training and tool of development use. The design is clear and easy to understand. Users will have more understanding for oscilloscope during soldering the kit, and own a very useful oscilloscope which is made by their own hand.
• MCU: ARM Cortex-M3 (STM32F103C8 ) • Number of Channel: 1 • Analog Bandwidth: 0 – 200KHz • Sensitivity: 10mV/Div – 5V/Div • Sensitivity error: < 5% • Resolution: 12-bit • Maximum Input voltage: 50Vpk Coupling: DC, AC, GND • Max Real-time Sampling Rate: 1Msps • Time-base: 10us/Div – 500s/Div
• Record Length: 1024 • Trigger Modes: Auto, Normal, Single • Trigger Types: Rising/falling edge • Trigger Position: 1/2 of buffer size fixed
• Display: 2.4-inch color TFT LCD with 320 x 240 resolution 9V DC (8 – 12V acceptable) • Supply Current: 120mA • Dimension: 117mm X 76mm X 15mm
• Weight: 70 gram (not including cables)
It is assumed that users have adequate soldering skills and troubleshooting skills to assemble the DSO138 kits. We don't guarantee that you can get a working deice in the end. But we make as much efforts as we can to help you approaching that goal.
Each main-board has been tested to ensure no short or open on MCU soldering. Each LCD board is also tested to verify soldering is good and display is functional. However, all the rest components are provided with good quality.
NodeMcu ESP8266 ESP-12E WIFI Development Board ME245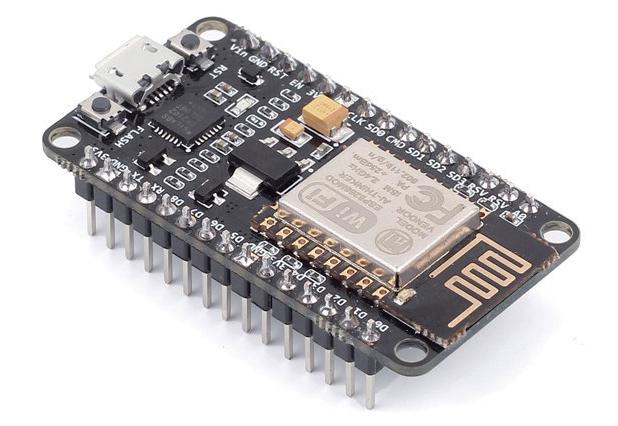 NodeMcu ESP8266 ESP-12E WIFI Development Board
ME245
• Wireless 802.11 b / g / n standard • Support STA / AP / STA + AP three operating modes • Built-in TCP / IP protocol stack to support multiple TCP Client connections (5 MAX) • D0 ~ D8, SD1 ~ SD3: used as GPIO, PWM, IIC, etc., port driver capability 15mA • AD0: 1 channel ADC • Power input: 4.5V ~ 9V (10VMAX), USB-powered • Current: continuous transmission: ≈70mA (200mA MAX), Standby: <200uA • Transfer rate: 110-460800bps
• Support UART / GPIO data communication interface • Remote firmware upgrade (OTA) • Support Smart Link Smart Networking
• Working temperature: -40 °C ~ + 125 °C • Drive Type: Dual high-power H-bridge driver